If you've been wondering what all the Batman pandemonium in San Francisco is about today, it's a campaign from the Make A Wish Foundation to grant this boy's wish to be Batman for a day.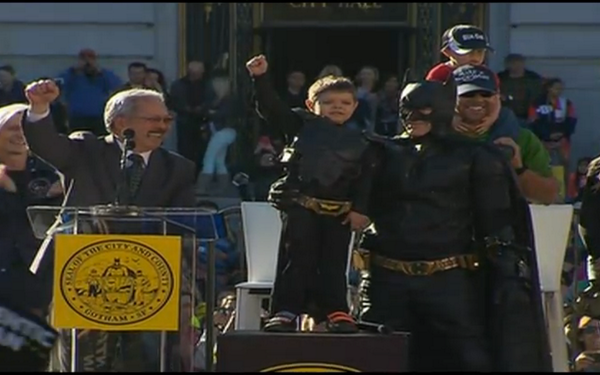 The crime-fighting spree included rescuing a woman tied to the traintracks, tracking down the Riddler, defeating the Penguin gaining the keys to the city, and a personal message from President Obama. But the thing that made me verclempt is that thousands of people came out to support him.
Tons of pics at the link.